Social Activities
Exeter Musical Society has always had a busy social calendar organising activities from theatre trips to bingo and everything in between! This page shows some of our latest social events. Recent activities include a trip to the Exeter Food Festival, supporting our members and other societies in other productions and performances.
Every year we hold a Christmas party which is always extremely popular with festive quizzes, games and music.
Socialising is a huge part of EMS life and we can often be found across the region enjoying ourselves. (Sidmouth Beach Trip, Oddfellows Quiz, Ice Creams, Roller Discos and Bowling.)
We also take part in local events including Exeter LGBT Pride and Exeter Food Festival.
We also like to celebrate each shows success with an Oscar Night, attendance at Noda and Rosebowl awards and every show has an aftershow party.
We regularly support other societies; in one of our recent trips we went to see Sister Act at the Bristol Hippodrome in preparation for our own production.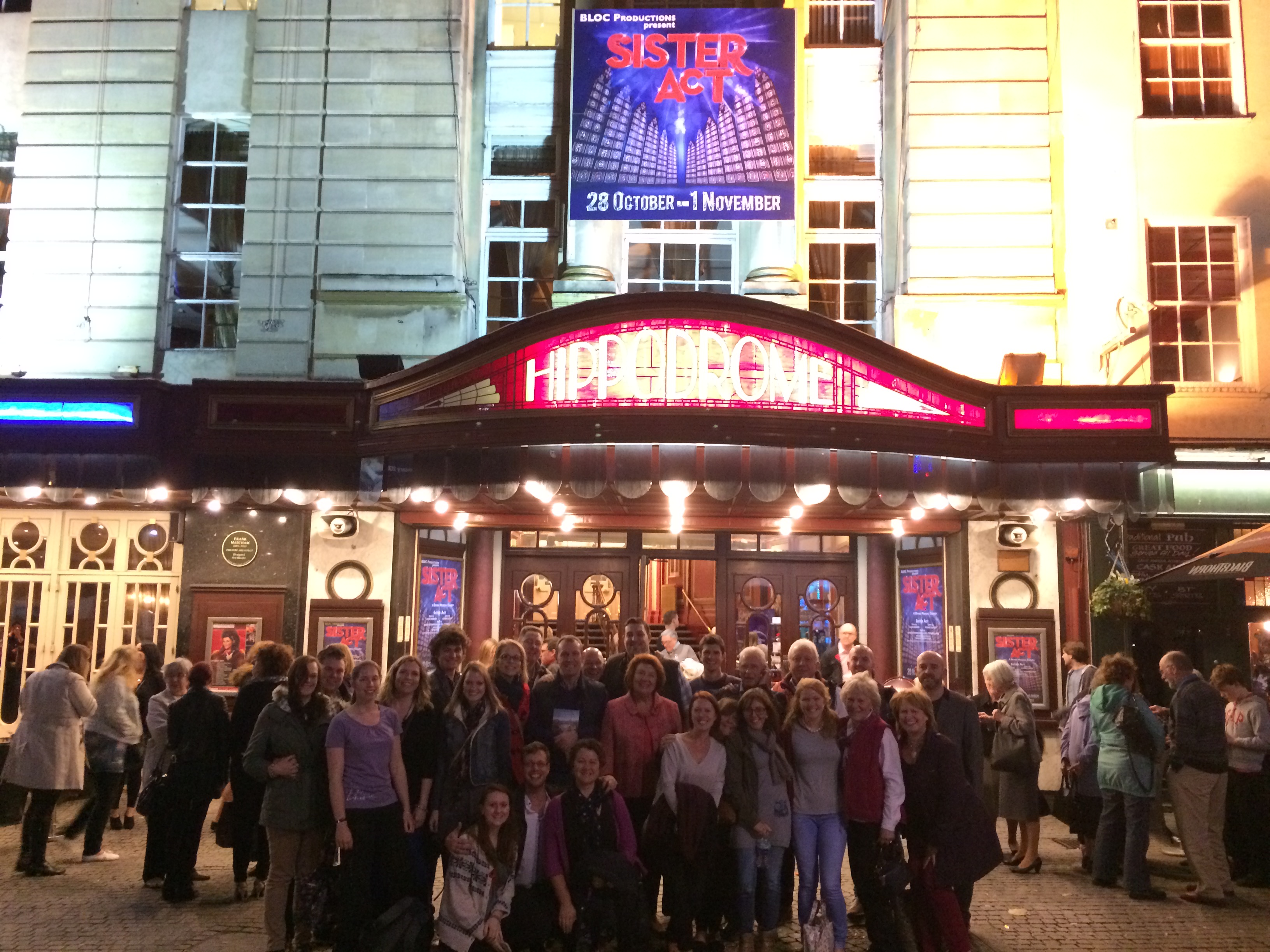 For details of upcoming social events please see the latest newsletter.